Trips in Northern California, the Sacramento Area, the San Francisco Bay Area, the Sierra Nevada, the Central Coast, the Los Angeles Area, the San Diego Area, and the South Deserts.
Click on a red flag to find a trip | See all trips | Travel facts | Back to the United States

California: The Bucket List
I've just finished reading Cheryl Strayed's Wild. In case you're a hiker who has been living under a rock, the book is about a troubled young woman's attempt to hike a thousand miles of the Pacific Crest Trail, which runs, in its entirety, nearly 2,700 miles from Mexico to Canada. I found ...
Read More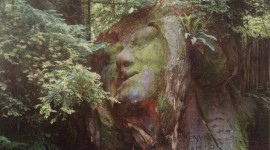 I am looking at the top of a tree that is so tall, I have to hug it to keep my balance. Let's do the math: It was a seedling around the time Christopher Columbus discovered America. Before the 1800s, the American Northwest was still a dangerous frontier, with uncharted coastlines that became ...
Read More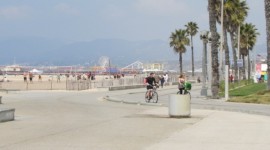 Crazy people, right out there in public, or better put, making up the "public"—that is what the Venice Beach Boardwalk is famous for. My first memory of Venice Beach is Val Kilmer embodying Jim Morrison as he sings "Moonlight Drive" in the opening scenes of Oliver Stones's The Doors. As ...
Read More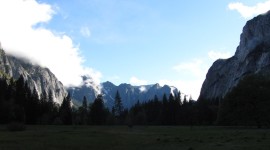 The snow began just as we entered the park's eastern side, and while my wife Emma was marveling over the view -- a sheer drop into a netherworld of gigantic sequoia trees -- I realized the tires were getting no traction. We were sliding -- sure, at a mere ten ...
Read More
California: Travel Facts
Main International Airport: Los Angeles. Other major airports: San Francisco, San Diego, Sacramento, Orange County, and San Jose.
Currency: U.S. dollars.
Population: 37,700,000.
Capitals: Sacramento is the state capital.
Climate: Alpine in the mountains. Northern temperate to coastal rainforest on the north coast. Mediterranean on the central coast (dry inland). Desert in the south, interrupted by mountain "sky islands." Drylands east of the Sierra.
Languages: English. Spanish is also widely spoken in some urban areas.
More facts: U.S. immigration and tourism visas are explained by the U.S. Department of State.
Time zone: Standard time for all of Hawaii is UTC – 8. See World Clock for seasonal adjustments.