Trips in the White Mountains (NH), Cape Cod (MA), Boston and Coast (MA), Berkshires (MA), Green Mountains (VT), Connecticut Coast, Maine Coast, Maine Mountains, and Rhode Island.
Click on a red flag to find a trip | See all trips | Travel facts | Back to the United States

New England: The Bucket List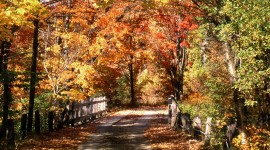 The big Victorian rail station is a stand-out in the center of North Conway, in northern New Hampshire, and the starting point for the Conway Scenic Railroad. Scenic it certainly is: The route travels through the heart of the White Mountains, alongside a river whose banks are arched with brilliant maples ...
Read More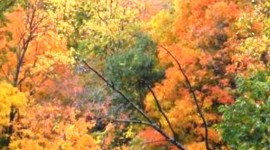 I am a travel writer, but today, I'm not going anywhere. I'm going to tell you about what I see, "dooh, dooh, dooh, looking' out my back door." In a phrase, one of the prettiest places in the world. Millions of tourists agree: The Massachusetts Berkshires are the state's third biggest ...
Read More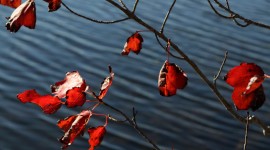 Tucked away in Northport, Maine is a barely-inhabited pond that for me distills what it means to be in Maine in the autumn. Peaceful and quiet, Knights Pond Road is a well-kept secret, a haven passed over by those traveling up and down the tourist towns of Route 1. There ...
Read More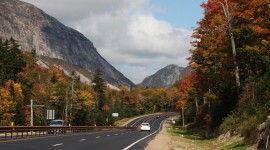 Before you can truly claim to have leaf-peeped, you have to see New Hampshire's fall foliage from on high with a 360-degree view. True, the color isn't as bright as it is when you can single out each sun-struck leaf on the maple tree overhead, but mile after mile of ...
Read More
New England: Travel Facts
Main International Airport: Boston. Other airports: Bradley (Hartford/Springfield), Manchester-Boston (NH), Burlington (VT), Bangor (ME).
Currency: U.S. dollars.
Population: 14,400,000.
Capitals: Boston, Massachusetts. Hartford, Connecticut. Montpelier, Vermont. Augusta, Maine. Providence, Rhode Island. Concord, New Hampshire.
Climate: Northern temperate. Increasingly long and snowy winters as you go north and/or gain elevation . Temperate summers.
Languages: English. French is spoken in some pockets near the Quebec border.
More facts: U.S. immigration and tourism visas are explained by the U.S. Department of State.
Time zone: Standard time for New England = UTC – 5. See World Clock for seasonal adjustments.