Trips in Delaware, Maryland, New Jersey, New York, Pennsylvania, Virginia, West Virginia, and Washington D.C.
Click on a red flag to find a trip | See all trips | Travel facts | Back to the United States

The Mid-Atlantic: The Bucket List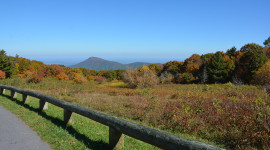 Mid-October is prime time for fall color in Shenandoah National Park in Virginia, best soaked up along its hiking trails and on a leisurely drive along the 105-mile Skyline Drive between Front Royal and Waynesboro. Fall is the finale for the national park, as visitor facilities shut down for the ...
Read More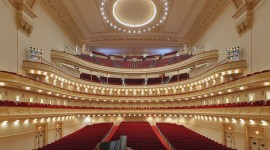 How do you get to Carnegie Hall? The answer to this old joke about the most famous concert hall in the United States used to be "practice, practice, practice." Today the answer for tourists and New Yorkers alike would be "bus, subway, on foot or by bicycle." Located in the heart of ...
Read More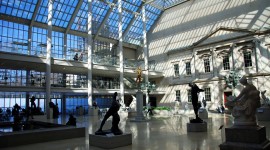 The Metropolitan Museum of Art is a both a wonder and a monster. I've lived in New York most of my life and its size intimidates me. Moreover, as New York's most popular indoor attraction, with more than 6 million visitors annually, the museum poses a challenge, especially to those ...
Read More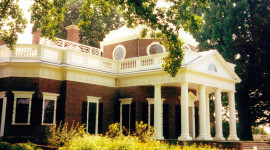 The piercing ring of metal striking metal mingles with the sizzling fumes of a roaring forge. On Mulberry Row, a worker pounds smelted ore into nails – a mainstay of life at Monticello, circa 1790. Nearby, two men shape softened wood into strips for baskets. Another, a cooper, bends wood ...
Read More
The Mid-Atlantic: Travel Facts
Mid-Atlantic Facts
Main International Airports: New York: John F. Kennedy; LaGuardia (eastern Canada is only international destination); Newark, New Jersey; Baltimore, Maryland; Pittsburgh, Pennsylvania; Philadelphia, Pennsylvania.
Currency: U.S. dollars
Population: 48,000.000
Capitals: Albany, New York; Trenton, New Jersey; Harrisburg, Pennsylvania; Dover; Delaware, Annapolis, Maryland;
Climate: Temperate. Hot humid summers, dry cold winters. Milder winters by the coast; colder inland and at higher elevations.
Languages: English.
More facts: U.S. immigration and tourism visas are explained by the U.S. Department of State.
Time zone: Standard time is UTC – 5. See World Clock for seasonal adjustments.