Trips in Connecticut, Maine , Massachusetts, New Hampshire, New Jersey, New York, Pennsylvania, Rhode Island, and Vermont.
Click on a red flag to find a trip | See all trips | Travel facts | Back to the United States

The Northeast: The Bucket List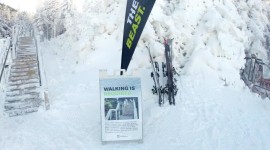 Sometimes it's the ritual that matters. Vermont's Killington Ski Area is one of the East's iconic ski areas, and it makes a point of having the longest season in the East, as well as being among the first, if not THE first, to open every year. To be honest, that first day ...
Read More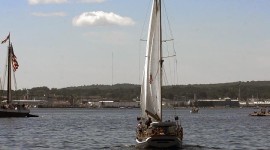 My husband Tim is a sailing ship nut who could happily spend day after day standing on a swaying deck watching the sails billow and the shore slide past. Born a century earlier, he might have run away to sea as a cabin boy. But would 12-year-old Mary and I ...
Read More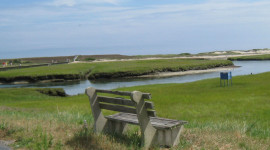 As you round the last bend on Boardwalk Road, the lush green of the salt marsh comes into view, further out the dunes rise up and the boardwalk appears in front of you. At extreme high tides the marshes may be entirely under water, giving the impression that the boardwalk ...
Read More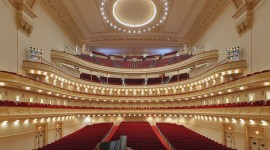 How do you get to Carnegie Hall? The answer to this old joke about the most famous concert hall in the United States used to be "practice, practice, practice." Today the answer for tourists and New Yorkers alike would be "bus, subway, on foot or by bicycle." Located in the heart of ...
Read More
The Northeast: Travel Facts
to come