Trips in Connecticut, Maine , Massachusetts, New Hampshire, New Jersey, New York, Pennsylvania, Rhode Island, and Vermont.
Click on a red flag to find a trip | See all trips | Travel facts | Back to the United States

The Northeast: The Bucket List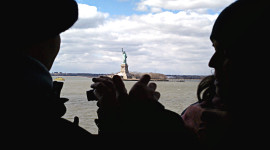 The greatest New York City sightseeing trip you could imagine is absolutely free: the Staten Island ferry. The views of the city's skyline and East River bridges, the Statue of Liberty, and blazing sunsets are as enchanting as any on a paid cruise or other tour. At the foot of Manhattan, ...
Read More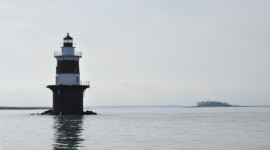 "Whose idea was this?" I demand. There is an inch of snow on the ground, the temperature is in the teens, the weather forecast is for more snow, and the living room floor is covered with ski clothes, hats, socks, gloves, long underwear and anything else my sister can think ...
Read More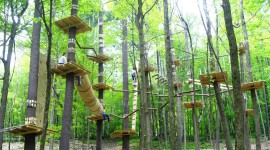 As a travel writer, I frequently roam across the globe, but this time, my destination is walking distance from my house: a quarter mile, as the crow flies. I live on the side of the Catamount Ski Area on the border of Massachusetts and New York. A couple of years ...
Read More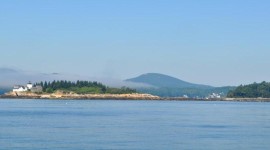 I am sitting on Warren Island in Maine's Penobscot Bay, watching a mountain of lobsters redden on an open fire. Bob Tassi -- ship captain, Grammy-award winning recording engineer, and musician -- is playing songs written by his grandfather on the accordion. In the protected waters to the east of ...
Read More
The Northeast: Travel Facts
to come