Trips in Oregon , Washington, and Idaho.
Click on a red flag to find a trip | See all trips | Travel facts | Back to the United States

The Northwest: The Bucket List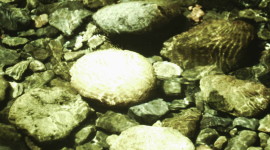 Forget 50 shades of gray. On the Oregon's Eagle Creek Trail, there are a thousand shades of green: Dry moss green, wet moss green, new fern green, unfurled fern green, pine green, cedar green, maple-leaf green when the sun filters through, shady-water green. Oregon's Eagle Creek is a tributary of the ...
Read More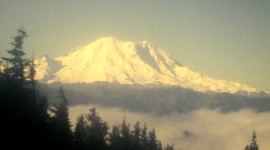 The harness around my waist seems tight. I feel a tug from in front of me, and glance up: The guide is looking at me, and I may be imagining things as I peer through my hat and balaclava and glacier glasses, but he seems annoyed. He wants to go ...
Read More
The Northwest: Travel Facts
Main International Airports: Portland, Oregon. Seattle, Washington. Boise, Idaho.
Currency: U.S. dollars.
Population: Oregon: 3,900,000. Washington: 6,900,000. Idaho: 1,596,000.
Capitals: Salem, Oregon. Olympic, Washington. Boise, Idaho.
Climate: Maritime temperate rain forest on some parts of the Coast (famously damp and rainy). Inland: Alpine climate in the Cascades. Farther inland: Much drier, with comfortable summers and cold winters. In the mountains, summer is the best time to visit.
Languages: English.
More facts: U.S. immigration and tourism visas are explained by the U.S. Department of State.
Time zone: Oregon, and Washington are in the Pacific Time Zone, UTC – 8. Idaho is in the Mountain Time Zone, UTC -7. See World Clock for seasonal adjustments.