Trips in the Pacific Northwest, a region along the Pacific Ocean comprising the farthest northwest corner of the United States – the states of Alaska, Oregon, and Washington – and the Canadian province of British Columbia.
Click on a red flag to find a trip | See all trips | Travel facts | Back to North America

Pacific Northwest: The Bucket List
I've just finished reading Cheryl Strayed's Wild. In case you're a hiker who has been living under a rock, the book is about a troubled young woman's attempt to hike a thousand miles of the Pacific Crest Trail, which runs, in its entirety, nearly 2,700 miles from Mexico to Canada. I found ...
Read More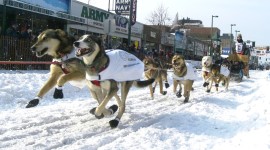 Superlatives lose their meaning in Alaska. So it only seems fitting that the Iditarod, called "the toughest race on earth," should take place in the state with North America's highest peak, largest expanses of wilderness, biggest uninhabited forests, most expansive vistas of frozen tundra, and iciest seas. In Your Bucket Because... ...
Read More
I'm no stranger to ice and snow. I've lived all my life in the Upper Midwest. But walking up a 60-degree slope of sheer ice? Well, that's just something we don't do in Michigan. Yet here I was, strapping crampons on my feet and making my way nervously up an ice ...
Read More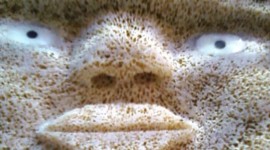 What I find myself doing in Alaska is looking for words: big, superlative words: Words for snowier, and larger, and colder, and more infinite (which by definition can't exist, but I find myself needing a word for it, anyway). Everything is bigger here, from the salmon to the grizzly bears ...
Read More
Pacific Northwest: Travel Facts
Facts on Alaska are covered on its own Alaska page.
Main International Airports: Portland, Oregon. Seattle, Washington. Vancouver, British Columbia.
Currency: U.S. dollars, Canadian dollars.
Population: Oregon: 3,900,000. Washington: 6,900,000. British Columbia: 4,640,000.
Capitals: Salem, Oregon. Olympic, Washington. Victoria, British Columbia.
Climate: Maritime temperate rain forest on some parts of the Coast (famously damp and rainy). Inland: Alpine climate in the Cascades. Farther inland: Much drier, with comfortable summers and cold winters. In the mountains, summer is the best time to visit.
Languages: English. Some French spoken in British Columbia.
More facts: U.S. immigration and tourism visas are explained by the U.S. Department of State. Canadian immigration and tourism visas are explained by Visit Canada.
Time zone: British Columbia, Oregon, and Washington are in the Pacific Time Zone, UTC – 8. See World Clock for seasonal adjustments.