Trips in Arizona, Colorado, Nevada, New Mexico, Oklahoma, Texas, and Utah.
Click on a red flag to find a trip | See all trips | Travel facts | Back to the United States

The Southwest: The Bucket List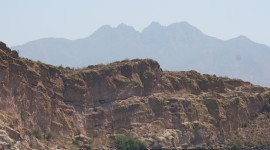 We are waiting for our boat's captain to signal time to board the Desert Belle. I watched from above where we stood on the stone walkway, below baby ducks and their mother was swimming among the pilings supporting the maze of wooden docks. The little ducks rode the waves, which ...
Read More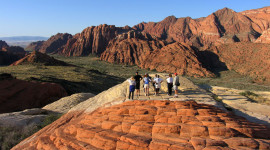 Sipping a Prickly Pear Champagne Cocktail on the patio as the setting sun changes the colors of the surrounding mountains, I wonder why I ever declared myself "NOT a spa person." Oh yeah…it was the thought of self-consciously traipsing through luxurious surroundings in a resort-issued robe and slippers to be purged ...
Read More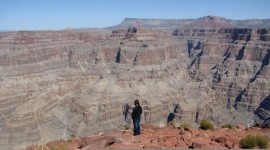 Not many bridges are in the shape of a horseshoe, which brings to mind the fact that most bridge engineers have not dealt with the problems of building one. And, most bridges aren't see-through; they are usually constructed of metal, or, at the worst, layers of sturdy wood. And, most ...
Read More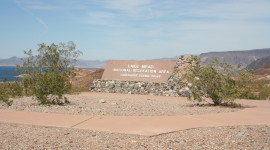 The water in Lake Mead is so blue I forget I am in a desert. I have a panoramic view looking out the windshield of our automobile pitched upward, as though we are flying into the sky, which is equally as blue. Then we descend the hill at break-neck speed ...
Read More
The Southwest: Travel Facts
Main International Airports: Dallas-Forth Worth, Phoneix, Albuquerque
Currency: U.S. dollars
Population: 38,000,000
Capitals: Austin, Texas; Oklahoma City, Oklahoma; Phoneix, Arizona; Santa Fe, New Mexico
Climate: Warm arid or desert; Mountain climate in northern New Mexico and in sky islands of southern Arizona. Very hot summers (unpleasant for outdoor activities); mild winters (depending on latitude and elevation).
Languages: English. Spanish is also widely spoken.
More facts: U.S. immigration and tourism visas are explained by the U.S. Department of State.
Time zone: Arizona and New Mexico are UTC – 7. Oklahoma and some parts of Texas are on Central time (UTC – 6) Arizona does not observe daylight savings time. See World Clock for seasonal adjustments.